Gaby Moreno is a Latin Grammy Award winning artist as well as an incredibly talented and super kind person. Originally referred to me by Greg Leisz while I was looking for a session singer (with an accent) for a client I could of never predicted all of the projects we would end up doing together as well as the overall good fortune she would bring my way. She has been a total blessing towards me & of course I am most grateful to say the least.
As mentioned we first met because I hired her for a client as a session singer. That client loved her so much that he hired her for the lead vocals for his entire album of 10 songs. At that point I was referring her to as many of my clients that I could that were in need & so we did several sessions together in our early years working together in that capacity. She was so awesome on the session & the results of course were always stellar so I would pitch her to clients every chance I got and she graced several of their songs. She even sang on a couple of cover songs of my own that I was working on. At any rate it was clear that she was a rising star in those days & that it wouldn't be long before she would transcend the whole session singer thing & move on & of course that's exactly what she did. At some point she started hiring me to work on her projects which was always a joy. At that time she had a commercial deal & we would do many many sessions of songs/music for varying companies & the like and then we started doing her personal music. I will share with you something that I had said to her onetime after listing to one of her performances , " Gaby, you could purify water with that performance " and I say it's true. I think she could sing to bodies of water & heal em. Anyways, I digress, the first important session we did together ( I say that because it was the first time since working together that she dare I say labored over a vocal performance ) and it was for a duet with a big time Guatemalan artist named Ricardo Arjona and a song called " Fuiste Tu ". I remember the reason why this was so important to her she said was because it would mean a lot to her family so she really wanted to nail it and make em proud. Well, she did... and we did. However sadly I was UNcredited for my part on that song which was nominated for the Latin Grammy Song of the Year & Record of the Year but hey what can you do. I remember her apologizing to me for that & saying she didn't want to push it with his people but hey no worries I totally understood & onward we went. ( be sure to take a listen & click the video link below to hear the track & her performance - like a billion plays or something )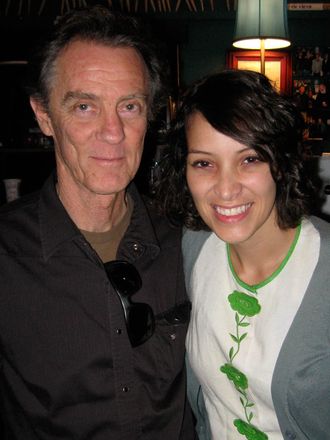 Well onward we went from record to record project to project & then she started bringing in her side projects like thee amazing Songbirds with Dannielle DeAndrea & Erica Canales singing that sweet 3 part harmony ala The Boswell Sisters as well as artists that she was producing from her home country of Guatemala like the dashing Ishtu Juevez & the awesome force of nature Mercedes Escobar. These artists are powerful! Other amazing collaborations with Calexico and the legendary Van Dyke Parks and several others that I am sure I am forgetting and then there's some of the world's most incredible session players as well that came in to record all via her. 
5 of my Grammy nominated contribution inclusions are directly because of her and I've often wondered, how does one reciprocate to that. (?) It's incredible for me to think back along our shared journey of our days gone by. I'll share another time together that I can recall that happened on one special day that we were working together sometime after her Illusion record was released and she walked up to me in the control room upon arrival and said " the Latin Grammy nominations were just announced today and I didn't get nominated (small pause ,,, big smile ) BUT YOU DID! " I was like wha??? Huh??? She then said that I got nominated as engineer for her record. I was completely stunned & floored & she was most happy it seamed to tell me that news. Wowza!! She made that happen for me... she did!  I was just a guy on her team of engineers. Make no mistake folks, it's ALL Gaby! God bless you Gaby and I thank you sincerely! I can say, there's happy water wherever you are.
As a producer Gaby has referred and brought in gifted & talented artists from Guatemala as well such as Mercedes Escobar &  Ishto Jueves .....
Album Spotlight with Van Dyke Parks | Spangled!
Gaby Moreno and Van Dyke Parks, whose 2019 Nonesuch album, ¡Spangled!, has been nominated for a Latin Grammy Award for Best Traditional Pop Vocal Album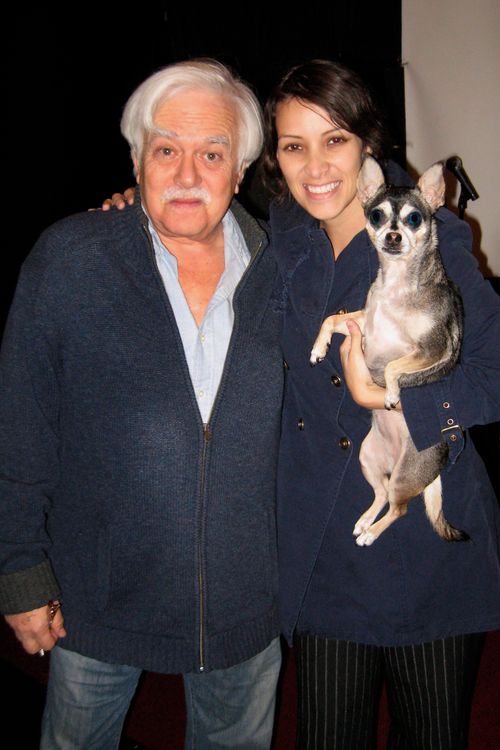 Behind the Scenes | Photography by Craig Parker Adams