Timeline for Band Set Up in Studio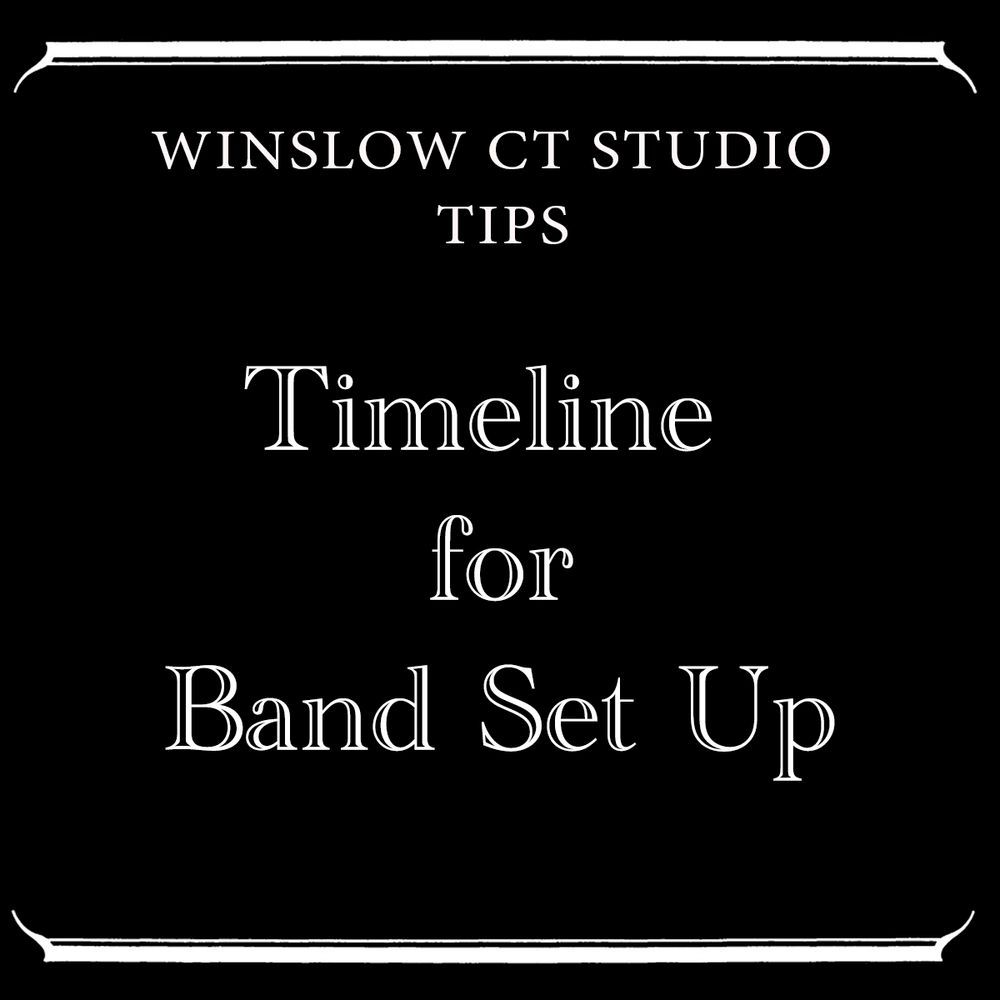 Prepping for a session is important & sets the vibe of the day for the sound engineer & band. Through the years of experiences & knowing  my studio space I have developed a timeline for setting up for a band/session that has always gotten great results. This is a timeline that works for my space & may hopefully be helpful to others for setting up for their clients in their space.  
Here is an example of my typical schedule with a band (4 or 5 piece).
Pre Session  
After discussing all the details with the client I can pre prep for the day. I will have the room laid out with stations set up with cables & mics  The session created & labeled in Pro Tools and the studio will be clean & ready for arrivals.   
Importance of Arriving Staggered  
This is really important , I always have clients arrive to the session at staggered times for set up. I understand people are excited to get to the studio but isn't it really all about getting results & being able to accomplish what you want to achieve? Being able to stay within your budget & to have a great recording experience is key so arriving staggered will help you towards consistently achieving that & yield the greatest results.   
Personally I try not to work before 1 pm but with a band I will start at 11 am & have the drummer arrive first. 
Start with the Drummer
(11-12 pm)
 The drummer will arrive by themselves or with a cartage & load in at 11 am. When the drummer shows up I have a full hour with them with no one else there to distract. The drummer sets up & gets everything the way it is supposed to be and then plays the kit & makes sure all the settings are where they want them to be. Now I ask to drummer to go & take a break and then I mic the kit/room without distractions & that is very important especially since it is an interaction with the instrument so I can get a feel for where I need to place the mics. I mic the kit & then the drummer comes back & we start getting drum sounds. I will usually have a kit up & sounding " correct " within the hour. 
The people I work with have their gear dialed in so when you put the tom up & put the mic on it - usually a Sennheiser MD 421, it  sounds as it should. Once the kit is dialed in, the drummer will come listen to the playback of how they're sounding by themselves without distraction. These moments allow them to focus on their sound & touch to ensure that they are happy. Happy drummer = a way better session & results.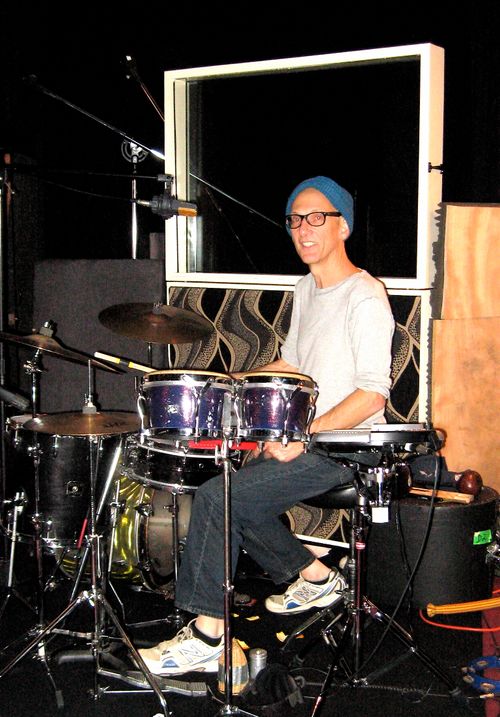 Guitars
Noon
 When the next person comes in at noon - the drummer is set up and good  to  go, mic'd, acclimated to their headphones & have approved their sound. Guitar players or whoever has the next large amount of gear is the next person who arrives. That person gets the same luxury as the drummer. The drummer can go take a break & now the guitar player or players can have their time without distractions. The guitar player or players can bring their stuff in & set up & mic'd. Now there are variances as to which mics & placement due to the different amplifiers etc... but with guitars you may have to play with the mic placement a little more. But typically guitar players will be set up, mic'd up & in the phones in about 30 mins & then they too are ready & good to go.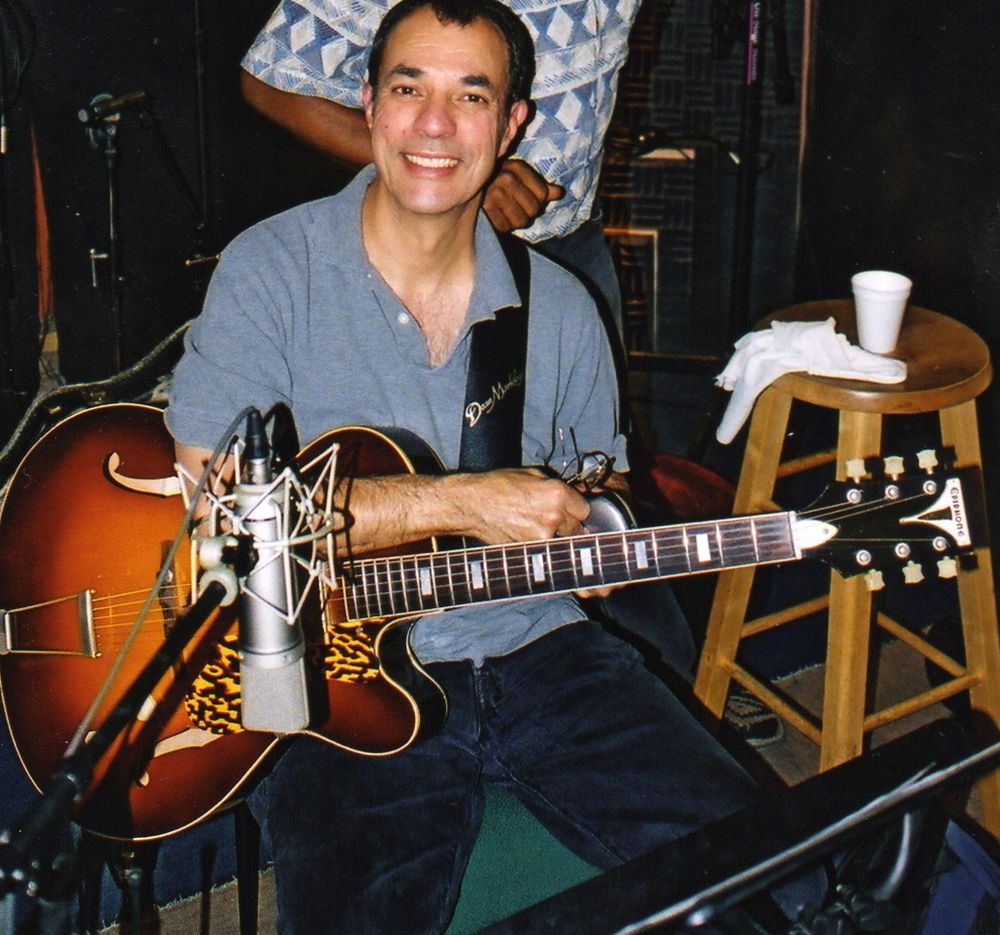 Bass
12:30
 Bass players then vocalist arrive last because they typically are just carrying their instrument & the vocalist is just walking through the door. This may be a point of contention here for some & a gray area for others but for the electric bass guitar I most always record em direct in to one of my preamps. That means they aren't using their amp like at a gig. I used to do bass rigs years ago but have found that I don't need to & can get great sounds from the collection of preamps that I have. Why? Why do the bass like this? Primarily, it minimizes the bleed (sound leakage in to other mics) in the room & that's a huge benefit with regards to controlling the sonics in a small space and during the mixing process.
Vocalist
1 pm
Typically the singer is driving the band (not always it may be someone else in the band but usually it's the singer). When people are going for tracks usually they want the singer to bring it because if the singer is bringing it full on then the band will be full on. The singer will make the band rise to the occasion. It is important to have someone the keeps the band fired up.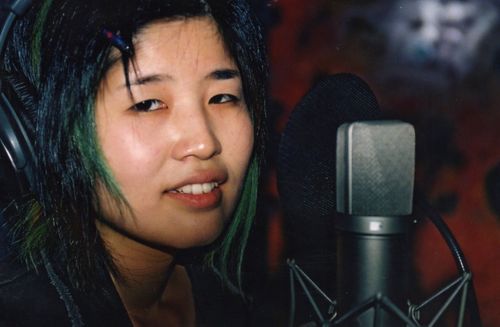 If set up started at 11 am with the drummer's arrival for load in , by 1:30 everybody is hearing what they want to hear & acclimated to their headphones & the whole band will be ready to track/record. 
Give respect to the drummer who showed up first & it also does help if members stoke each other to bring out each others best performance. If someone is wearing down then just stop or take break to re-energize. Don't try wringing it out or time crunching it because usually you won't be happy with the results in my experience. If ever possible, ideally come in, set up & then come in fresh the next day to get at it. 
The point is you don't want people waiting around to start their creative process. You will drain their energy - their energy will be tapped by just sitting around just like driving across town & you come back & you're tired but all you did was sit - just like that. Sitting around will wear people out. Coming in staggered when setting up is just being smart. The set up is better, the overall flow is better & it sets the tone for the entire day.