Mentor | Geoff Emerick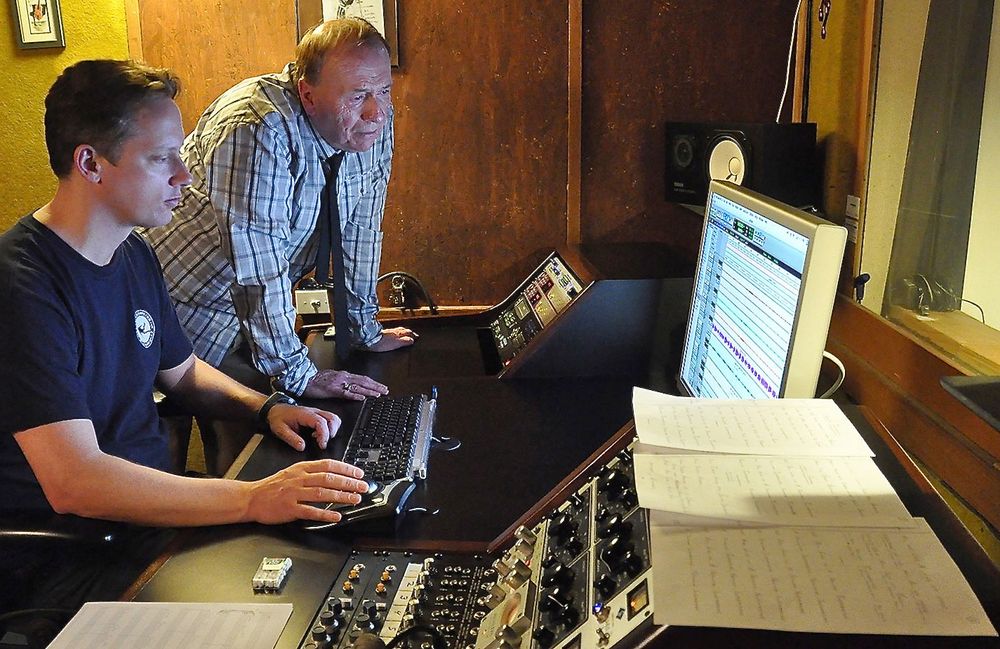 Geoff Emerick will always be an iconic English sound engineer & producer with an absolutely incredible & prolific career. He began his career at the early age of 16 for EMI as an assistant engineer that on his second day of work (ever) he was to assist on the session working with this new band from Liverpool called the Beatles. True story!! Day 2!  As fate would have it he went on to work with the Beatles many many times & was offered the helm of lead engineer in 1966 beginning with the Revolver record and then on to Pepper & others with a few exceptions here & there. Throughout his almost 60 year career he worked with so many legendary artists and recorded so many songs that simply make up the very fabric of 20th Century popular society. " Time of the Season " by the Zombies just to mention one let alone most all of the Paul McCartney & Wings records, Jeff Beck, America, Supertramp, etc... By some sort of a grace it was a new client of mine (the amazing Nellie McKay) that originally sent Geoff over to my studio to have a look & to suss me & my space out. I didn't know who he was at the time & so I looked him up before the meeting & was floored & scared at the same time. I couldn't believe it! When I met him I was internally terrified thinking he's going balk but he was about the sweetest - coolest person you could meet. I have to give total credit for that to the old engineers who designed & built my studio about 100 years prior. Geoff walked in through the door into the tracking room and was transfixed. He knew what he was standing in. He could feel all of the history immediately & I could see that take place right before my eyes like I had with so many others before & after. As I showed him around he right away put me at ease as I apologized for the equipment that I didn't have & he right away made me feel comfortable with the gear that I did  have. A priceless experience to say the least. It was obvious to me right away that he was a very kind Being and most considerate to not crush my Spirit. I had no idea of the friendship that was to come.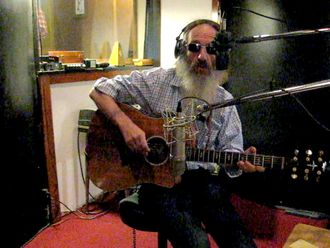 When Geoff was a kid, if you read his book "Here, There and Everywhere My Life Recording the Music of The Beatles" you'd know that he absolutely loved music at he deepest levels & just wanted to be part of it & when I met him in 2006 he was that exact same way and that is what I always experienced with him. 
After I met him & got thru the whole I'm not worthy nerves thing I felt completely comfortable with him because he set that tone with me & that literally gave me the confidence to go deeper into a friendship. How I did that was to simply call him up & see if he wanted to come on down and be a fly on the wall for whatever session that I thought he might enjoy being a part of & he was always open to that if he was available. There were times when I never told the client who he was. I'd just ask "would you mind if my friend Geoff came down to hang out?" & they'd say "sure , no problem ". Funny! What I learned from him mostly is really on the humanitarian level outside of the how to mic this or that or this compression ratio or that level etc... I did several sessions with Geoff over the years side by side with him & I would always get lost and enamored in the moment with our friendship more so & would have to remind myself that HEY,  THIS   IS    THE    GUY that recorded all that stuff that the world knows & loves & you need to listen up & pay close attention. But for me, he was my friend & all that other stuff was just a mind blowing bonus. Bottom line, he was just a great guy that you wanted to have around in a musical space because he was sooooooooo musical but I had the same experience & feel with him wherever we were studio or not. I'll mention 2 incredible highlights ( I have many with him ) 1. when he would refer his friend's to me ( film director Tony Kaye ) & 2. when he found out that I had never been over to Capitol Records and their studios & he said " I'm coming to pick you up & take you over there" and he did just that. And what a tour that was and such wonderful people I had met there via him. Bless you Geoff, you are sorely missed & I THANK YOU SO VERY MUCH!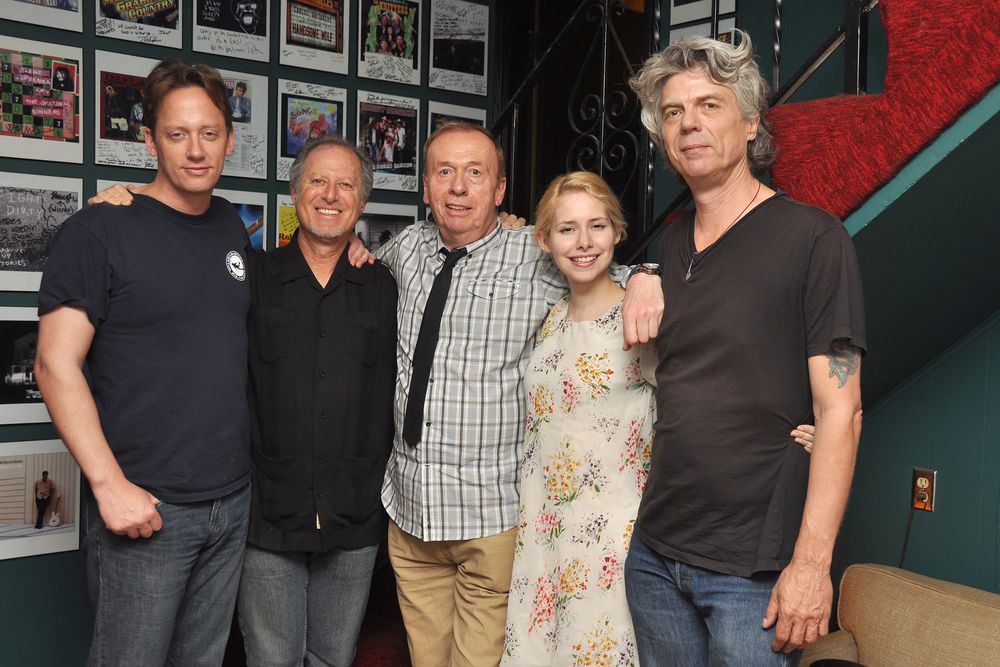 Working with Geoff
He listened tightly & he didn't like to waste time. He worked at a very brisk pace. He didn't like to labor over & over & over. He'd put it on his shoulders but the artist has to definitely bring it as well. First and foremost he wanted the artist to be great because obliviously that's where he came from and basically he worked like I did, that's what I experienced. The musician would play in the room & you kind of feel the spot where you need to place the mic & that is what you do. 
I recall this one time that I invited him down to a session and I was micing this french horn and he would usually just allow me to be me unless there was something he thought I needed to know or learn and would give me his advice in a very subtle way as to not belittle me in front of my clients or anything like that & with the french horn he taught me his micing technique from off to the rear which sounded great!
Coles 4038 Ribbon Mic 
Geoff ( and Don ) also turned me on to the Coles 4038 ribbon mics. That happened when we were doing a shoot out for his friend Rupert Neve for his new ribbon mic & Rupert wanted Geoff's thoughts on the sonics etc... So, Geoff called me & he was like " hey you want to do a ribbon mic shoot out with me for Rupert "  & I was like ah "Yes, lets do it!" . So I asked Don Heffington if he would like to be a part of that & to come in & beat on the drums for us while we tested out all of these ribbon mics and Don jumped in. I can say , as soon as I heard the Coles 4038  I immediately had to get a pair of those & I did. He told me that those were his favorite mics to use with Ringo as well as with some other things too that he used to do back in the day and beyond .