History
Winslow Ct. Studio was a full service vintage audio recording studio based in the heart of Hollywood. It was built early on in the 20th Century and was originally built by The Pacific Electric Company - it is considered to be one of the oldest sound recording studios in existence (for film) in the world.
A few decades later it became Spectra-Sound Inc. owned & operated by George Liberace & then sometime in the 1970's the great Bruce Scott (co creator of time code) took over and it became Scott Sound (a Film & Television production center). When Bruce moved on in the early 1980's it changed over to an anonymous individual and then finally made it's way in to the hands of Craig Parker Adams in 1997.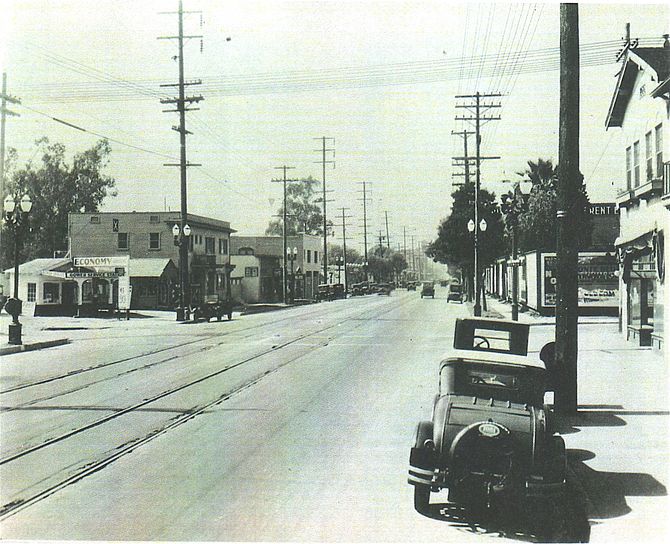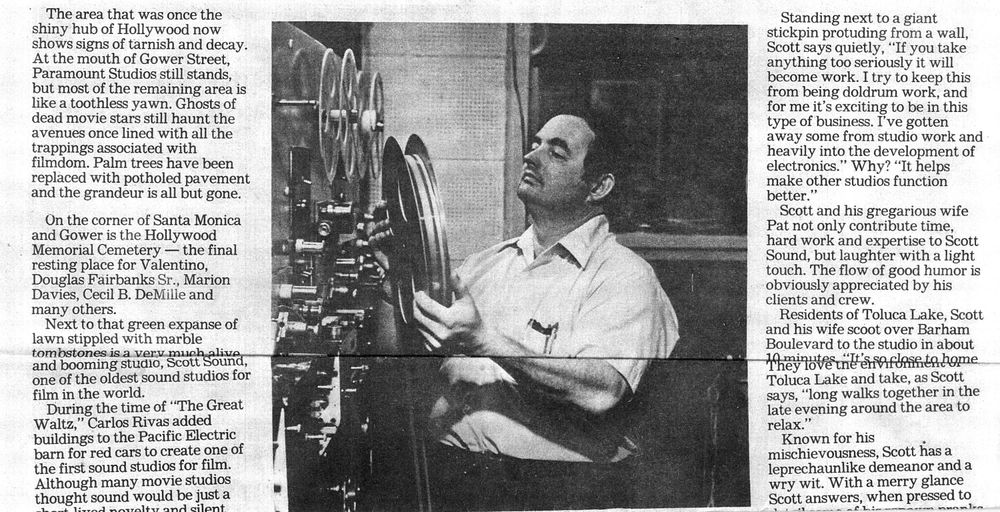 The original Winslow Ct. Studio 1997-2019 based in the heart of Hollywood. 
 ACOUSTICALLY DESIGNED " FOLEY " TRACKING ROOM 
20' L X 13 1/2' W with an angled ceiling that grades from 13' to 16' 
There are 5 different sections to the floor to combat vibration transfer as well as six built in 5' wide floor to ceiling round surfaced pillar like diffusers. These are a HUGE part of the room's overall sonics. They make it easy for an electric live band to track with an amazing degree of separation all while being right up close to each other. 
THE LOUNGE 
16' W x 12' L with 9' ceiling 
Several years back when I was changing out the carpet I came across the old original tile underneath the padding. It took about 2 seconds to realize what I had. Keep in mind that the room wasn't constructed to be a lounge, I just use it for that. The ceiling is all OG acoustical dotted hole material that you see in all the old time studios. The space also has some cool features, such as it drifts into the area where the stairs lead up to the raised control room and then on up to the second floor. That corridor has a ceiling height of 16' as well which provides for some cool opportunities for adventurers. 
When tracking I primarily used this room for anything that required separation from the drums. Such as uprights, strings, acoustic guitar, acoustic piano, vocals etc...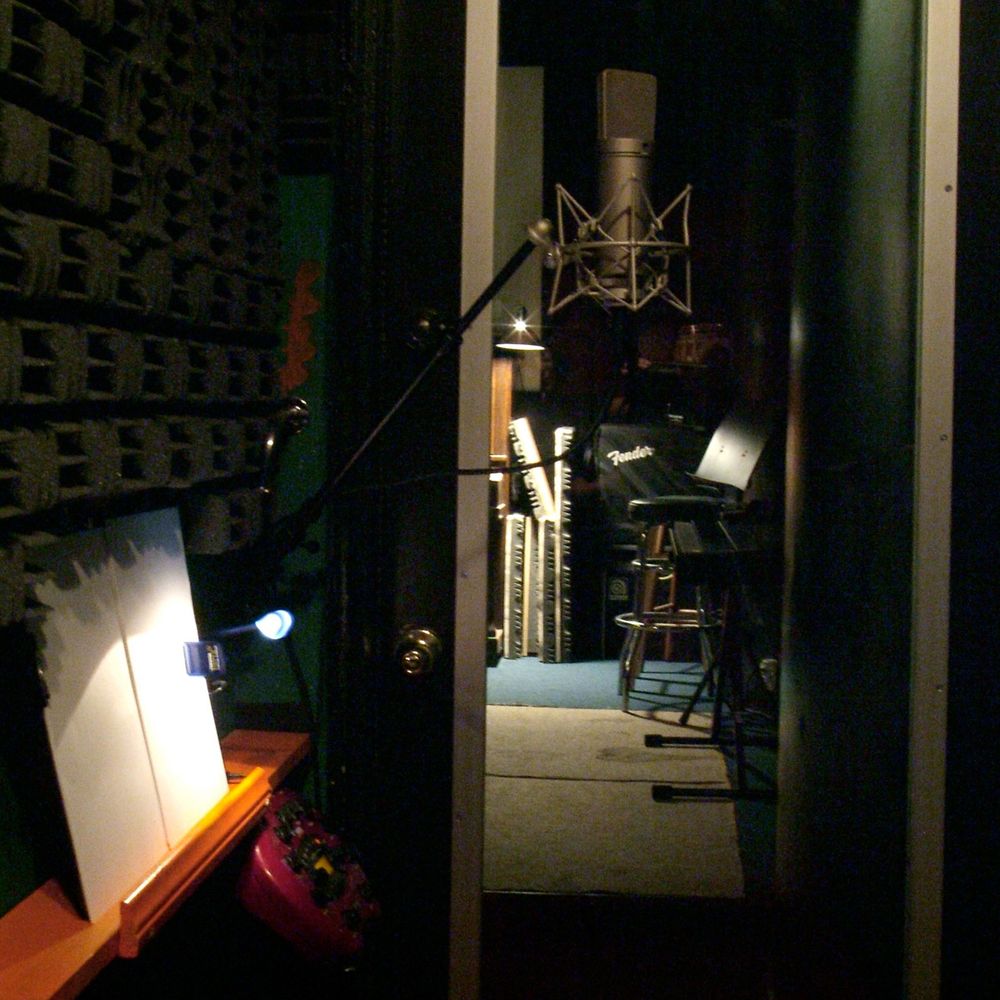 The Hall (booth)
10' L X 3 1/2' W with 9' ceiling

This hall also has the same OG acoustical dotted hole ceiling tile as well as some additional acoustical treatments.

In my quest to find a way to be able to track live vocals with the band while maintaining sonic separation as well as visual contact my journey led to this. I looked in to getting a vocal booth but an obstacle like that would throw off the acoustic precision in the tracking room. A local glass company cut out a nice big center piece, added some heavy grade glass / air trap / more glass / air trap / even more glass / & now magically I have a vocal booth or another space for additional separation.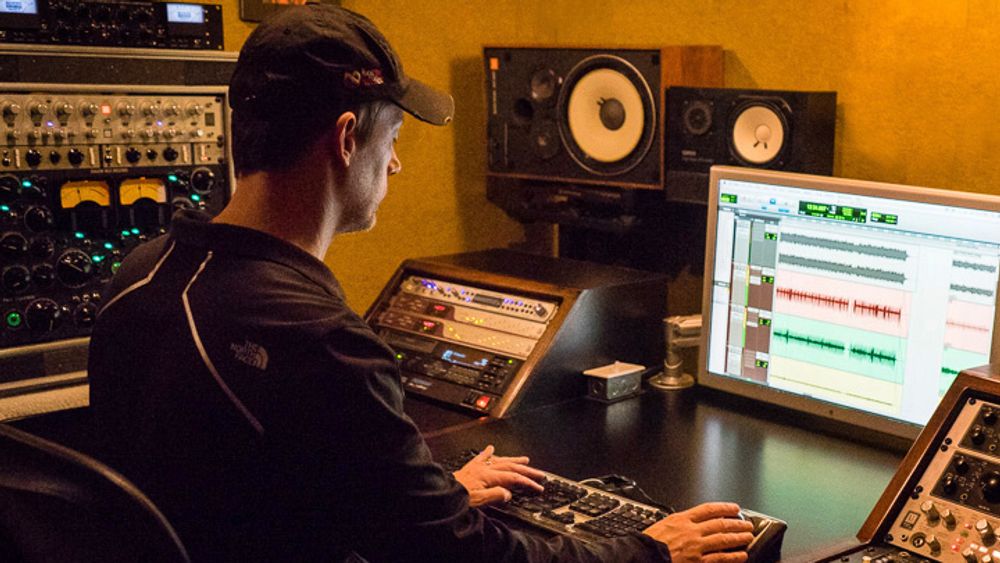 The Control Room
11' L X 10 1/2' W with 7' ceiling

It is the original control room with 4 1/2' X 3' ( viewable - it's actually bigger ) window looking out to the tracking room. The floor is carpet and the walls and ceiling are an acoustic fiber material treatment of great mystery.